When quality counts, count on a member of
The Greater Salem Contractors Association
The GSCA "Organized in 1965, The Greater Salem Contractors Association is a group of businesses and professional tradespeople joining forces for the purpose of improving communications and relationships with the consuming public. Every facet of the construction industry and its associated services can be found in our membership."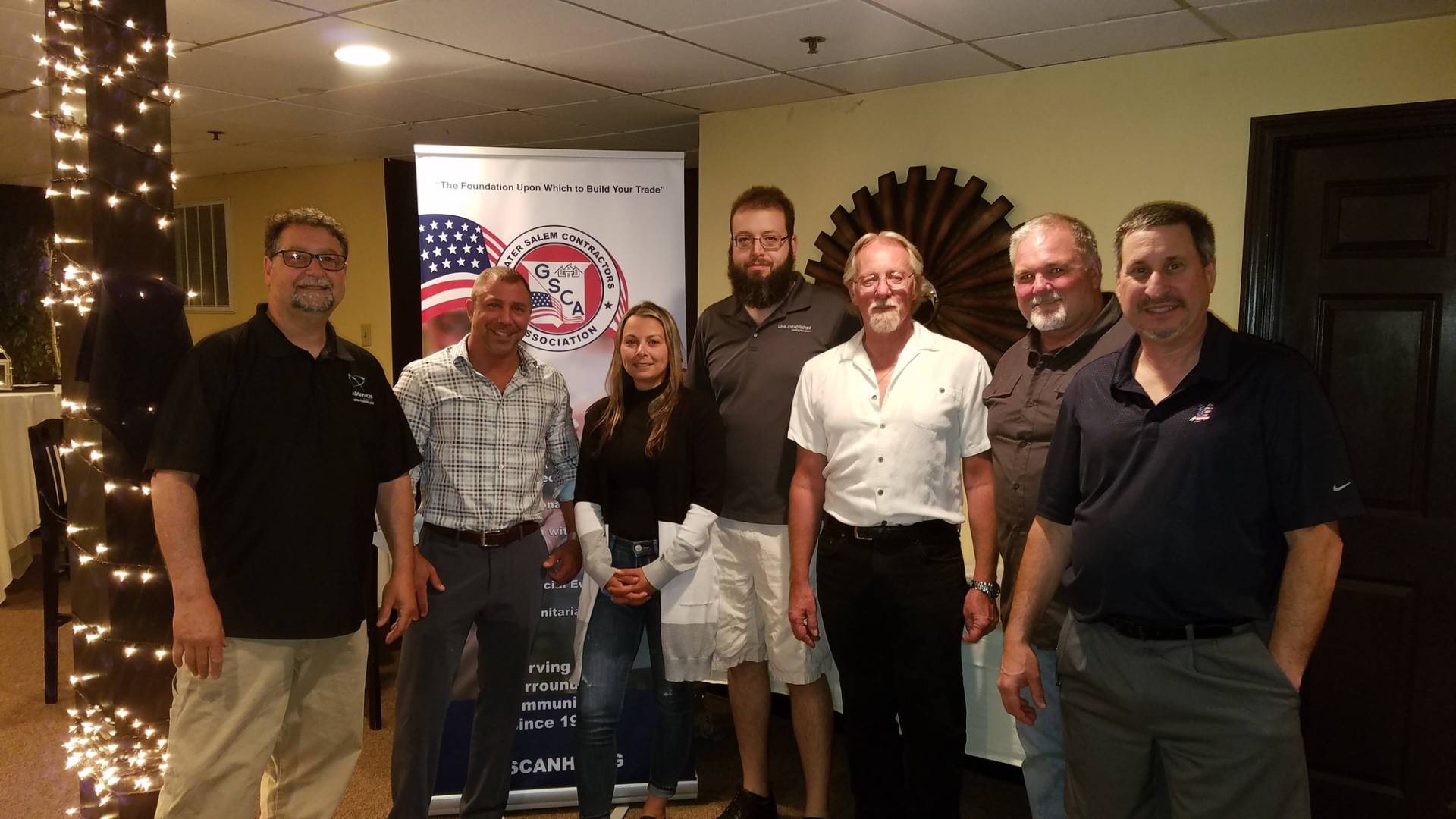 Grow your business with The Greater Salem Contractors Association
The smartest choice in our area.
"To advance the building industry of the Greater Salem Area by providing a forum for the interchange of information for its members.  To participate in programs, services and gov't affairs as well as fostering the value of family & fellowship with a high level of professionalism for the common good of its members and communities."
Networking
The GSCA fosters a strong network of businesses and professional tradespeople in the construction industry. Regular meetings and events provide opportunities for members to build relationships, share expertise, and explore potential partnerships.
Visibility
The GSCA actively promotes the expertise and capabilities of its diverse membership within the construction industry and the wider public sphere. Through marketing initiatives, industry events, and collaboration with local organizations.
Growth
The GSCA is dedicated to the growth and development of its members. Through educational workshops, seminars, and advocacy for industry policies, the association equips its members with the tools and knowledge to excel in their fields.
"I have had great experiences with a variety of members of the Greater Salem Contractors Association. I find the group members to be reliable and wouldn't hesitate to recommend them."
"I can rely on the Greater Salem Contractors Association as a referral source of verified professionals. For my residential and commercial clients, I can quickly direct my clients to a group of professionals who I know can get their project done with the upmost skill and professionalism."
"GSCA has been instrumental in the growth of my business. The potential for industry related networking is amazing. There is immense value in building relationships within our community. Please consider joining the GSCA so we can all grow together."
Our members are all highly regarded in their fields. Membership in the GSCA requires that they must demonstrate a high level of professionalism and a commitment to craftsmanship and high quality in their service field.
Our organization continues to enjoy a high level of respect and esteem within our community. Our officers and members actively participate in community programs, public service, and government affairs. We're still earning the praise and support of public officials, citizens, and customers alike.
Be the first to receive information about sales, events and exclusive offers.